Bram, DJ Premier, Panjabi MC, Todd and Pablo.
This production is kinda other then what we are used to. So I saw a reason to share it with you guys. Punjabi MC and DJ Premier, who had ever thought? Punjabi MC, know from "Mundian To Bach Ke", classic party track when you are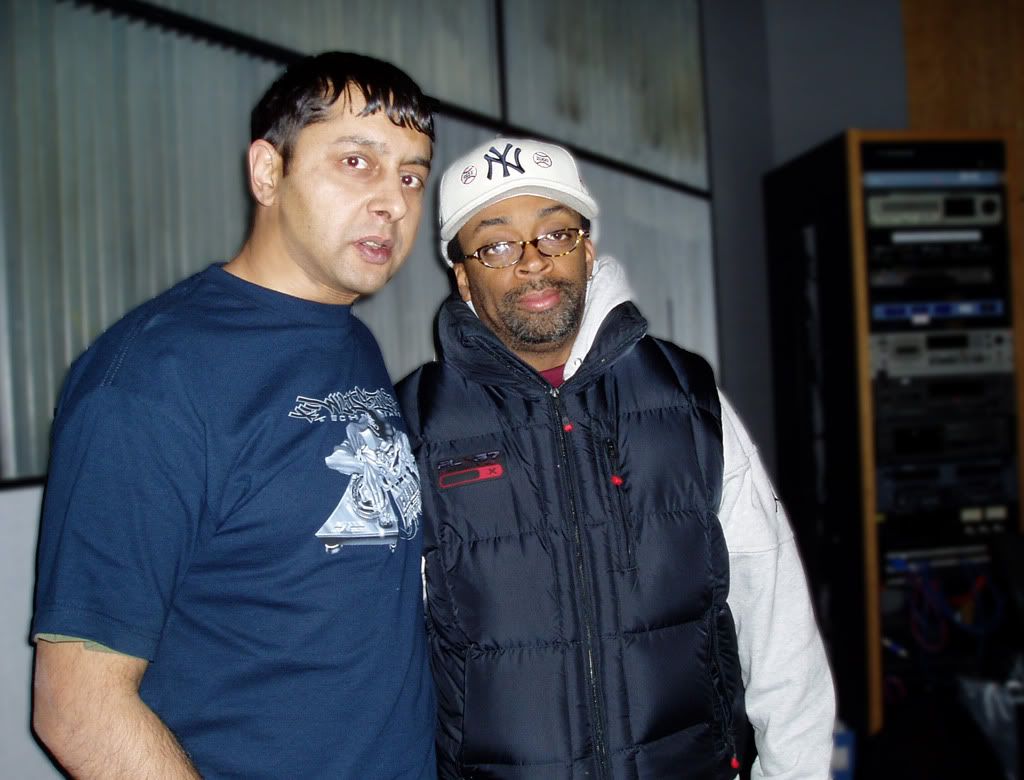 drunk as fuck. Spike Lee had directed this movie called Inside Man, he wanted Panjabi MC on the soundtrack, so Panjabi MC flew from London to New York to record this track. Spike Lee probably though that DJ Premier was the right guy for the recording so Panjabi MC went to DJ Premier with the other musicians for the soundtrack of the movie. They made this track called "Chaiyya Chaiyya Bollywood Joint", it's a remix to the original "Chaiyya Chaiyya" (some famous Indian soundtrack) and the credits say produced and scratches by DJ Premier. I guess everybody had his influence on the track. You can find the track in the opening of the movie or on the soundtrack disc. Enjoy:
Panjabi MC – Chaiyya Chaiyya Bollywood Joint
Credits:
Written by A.R. Rahman. Gulzar, Panjabi MC – Performed by Sukhwinder Singh, Sapna Awasthi featuring Panjabi MC, Orchestral Arrangement by Terence Blanchard – Produced and Scratched by DJ Premier. (Courtesy of Venue Records and Tapes Pvt. Ltd, India Talkies Pvt. Ltd & A.R. Rahman
Mmmmmmm, when I saw this guy I immediately went to my local meat dealer to get me some fresh Doner Kebab. Damn right!