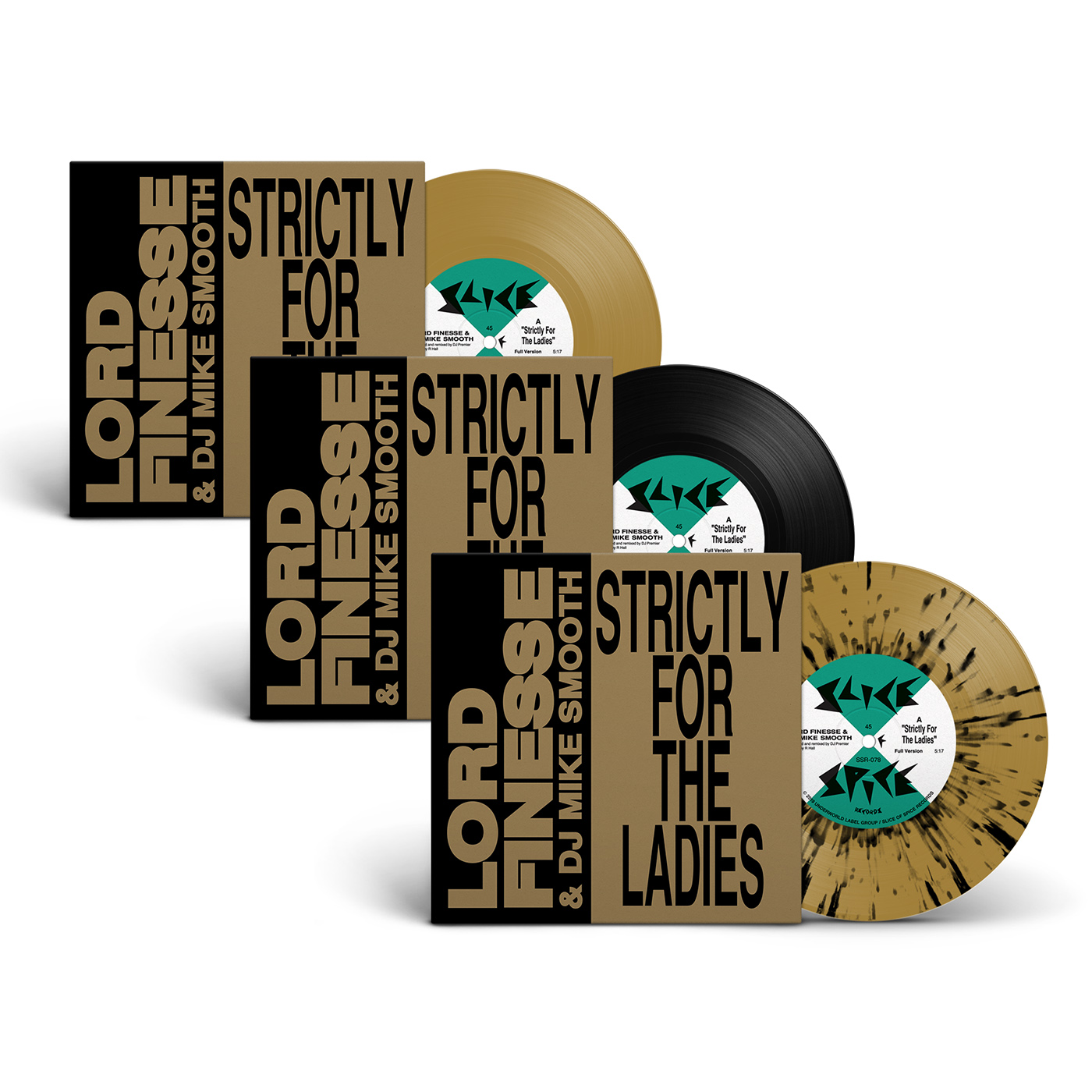 The dope guys from Slice-Of-Spice has teamed up with Lord Finesse & Underworld Music Group once again to bring you a limited edition 45 reissue of a bonafide hip hip classic, "Strictly For The Ladies". But this time they're also coming with a new Large Professor Remix of, "Keep It Flowing" featuring A.G., on the flip!
Head over to the SOS store for exclusives and bundles where you can grab a copy on black, gold or the special 'Bundle' with an exclusive color and $15 saving.
And in case you missed it, they also released a 7″ for Lord Finesse – Baby You Nasty (OG Version)/Bad Mutha (Extended) a few months ago, last copies available here!
Snippets: