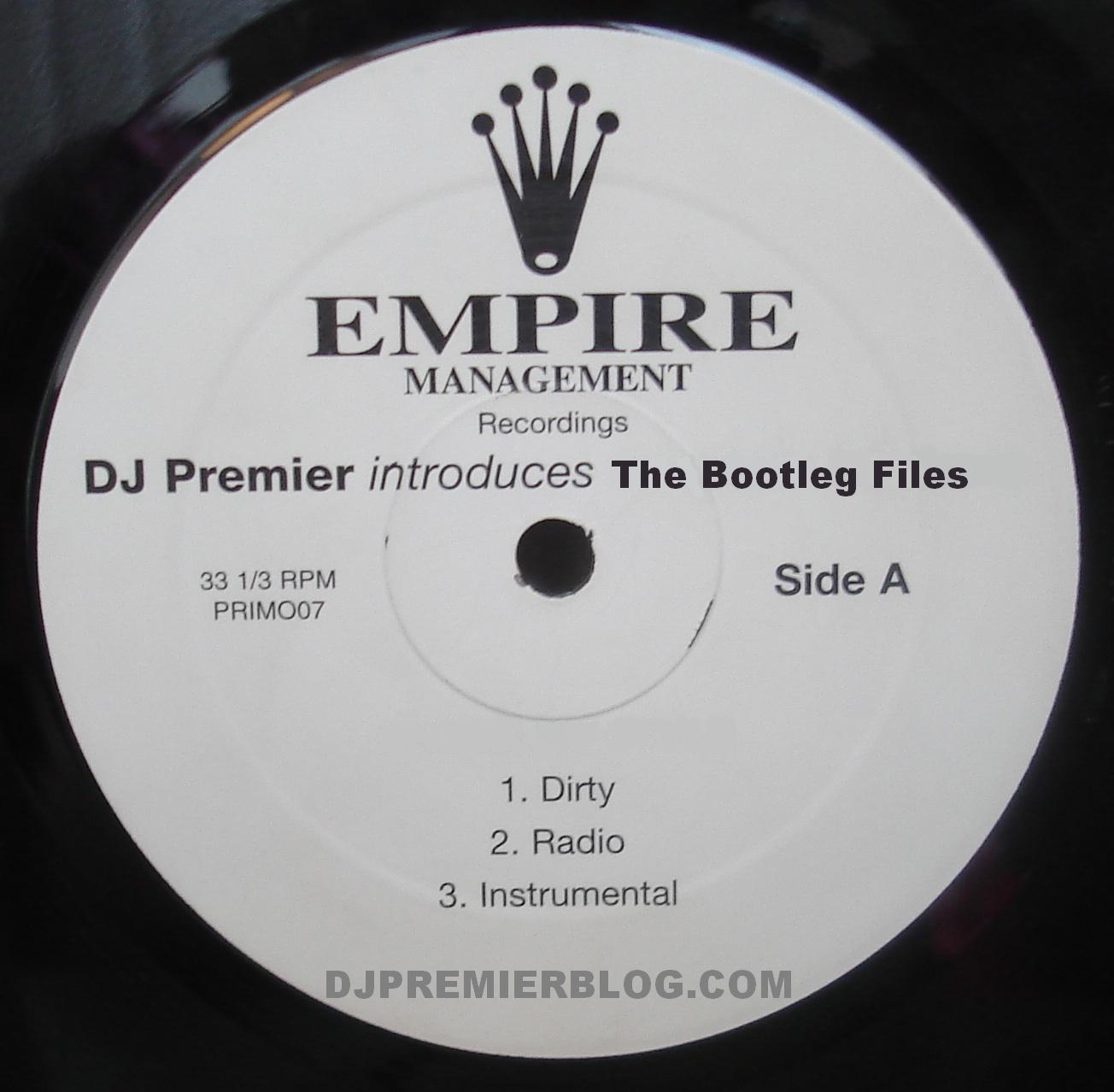 ENOUGH IS ENOUGH!! People should know that some cuts aren't produced by DJ Premier while many people say it is. Here's a compilation I made of the most mistaken DJ Premier produced tracks… In the 90s you couldn't share your music so easy and with many people like with internet, so people used to press bootlegs with their songs on it. To look it more interesting they wrote "DJ Premier Presents" or "Produced by DJ Premier" so it would sell more while Preem nothing had to do with it. Some bootlegs even went collector items… So note that some tracks are not the best quality and ripped from vinyl, but I assure you it's the best quality out on the internet. Others are just mistaken a lot on the world wide web because somebody wrote it was produced by DJ Premier and everybody copied it. On a sidenote, most of the tracks are even banging HARD. Some really have that DJ Premier sound, so that's cool either way. Happy leeching!!
Tracklist:
1. 50 Cent – Fuck You (Prod. by Clark Kent)
2. Major – Just Can't Lose (Prod. by DJ Pen One)
3. M.O.P. – The Life (Prod. by Laze E Laze)
4. Doswell – Watch Yourself (Prod. by DeCompose)
5. Big L – MVP (Remix)
6. AZ – Magic Hour (Feat. CL Smooth) (Prod. by Tone Mason)
7. Gang Starr – The Revolutionist (Prod. by J-Love)
8. Masta Ace – Conflict (Feat. Guru) (Remix) (Prod. by DJ Paul Nice)
9. KRS-One – My Life (Prod. by The Resistance)
10. 50 Cent – Too Hot (Feat. Nas & Nature) (Prod. by Clark Kent)
11. LL Cool J – Haters (Prod. by Marley Marl)
12. Ali Vegas – Queens Anthem (Prod. by Chop D.I.E.S.E.L)
13. Doswell – Hostile Takeover (Prod. by DeCompose)
14. Maylay Sparks – Unusual levitra online Styles (Prod. by Omne)
15. AZ – I Don't Give A Fuck (Prod. by Chop D.I.E.S.E.L.)
16. Masta prescription drugs Ace – Saturday Night Live (Remix) (Prod. by LA Jay)
17. Rasco – Gunz Still Hot (Feat. Edo G & Reks) (Remix) (Prod. porn cartoon by Memo)
18. KRS-One – Fucked Up (Prod. by The Resistance)
19. Gang Starr – Tongue celebrity nude Of Terror
20. Freshco – Da Sounz
21. Wyclef Jean mobile porn – 911 (Feat. Mary J. Blige) (Remix)
DOWNLOAD
DJ Premier: The Bootleg Files
NOTE: Some songs doesn't have a producer name because I don't know who produced it, but those songs are verified by DJ Premier that it's not produced by himself lol.
THE ONE AND ONLY COMPLETE DJ PREMIER TRACKOLOGY
So I dare you to mail me one more time saying the trackology missing a song while it's a bootleg or not produced by DJ Premier. You can even go to the tab "Freestyles & Corrections" to see more common DJ Premier mistakes… All for you my visitors, all for the love of hip hop! Shout out to my paint skills…
So what's your favorite from the album? 😀