Yesss, I'm so full of joy. The best DJ Premier beat of 2010 is decided thanks to 3,118 Premo fans to be exact. That's 3x more votes in compare with last year… damn this blog is growing. Can't thank the people who vote enough. And with no further yip yap, the best DJ Premier Beat of 2010 is with no surprise:
Europe st hot milfs and up!! With 20% of all the votes aka 633 votes this is the absolute winner!! Haha, and I've got great news for everybody… This track is going to be pressed on wax in 2011!!
Results: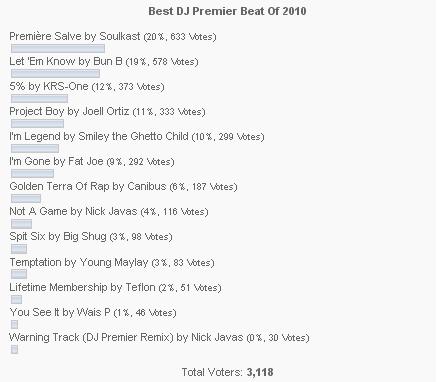 What essay writing service do y'all think? I'm actually surprised about the Young Maylay track, my favorite beat after Soulkast… But the people decided. Looking forward to hear the best beat of 2011 haha.
Previous winners:
2009 winner: Rap Addiction by Blaq Poet (17%)
2008 winner: Say Goodnight by celeb sex tapes Reks (30%)
Once again, thank you to everyone who voted and congratulations to Soulkast. End of the DJ Premier Blog Awards.