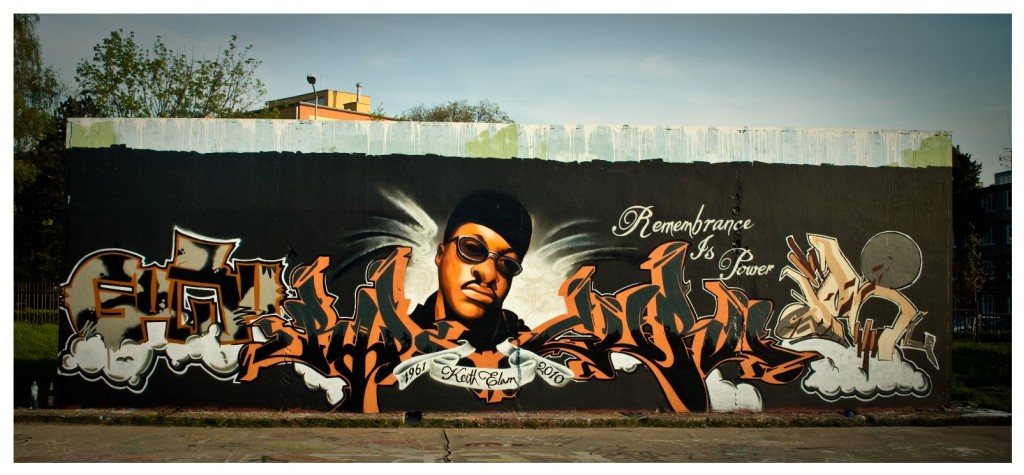 Positivity, never negative… I love to post this kinda stuff, props to Risk (AEK), Ewil (Point 3 Crew), Seph (Point 3 Crew) and Duon! Created in Slovakia, in a town called Trnava! And if you watch the DJ Premier Blog TV you know I love graffiti, the last element of hip hop! More info about the wall here.
You got more tributes to the fallen legend Guru? Feel free to mail me! Gang Starr 4 Ever!!
And about the news flashes popping up of Guru's father needed the help from the police to get the body of his son from Solar. All I know is that he was cremated. I just hope he wasn't cremated before his father got his body (but that's how it looks like). And one more time to get the record straight, he was born in 1961, proof. I do my best to get the negativity away from this site, you can find all the gossips and negativity at Twitter anyway (like Bumpy Knuckles Twitter), that's some dirty ass place if you ask me. Now that we were talking about his father, read this, a legendary man if you ask me. No father should bury his son!
R.I.P. Guru