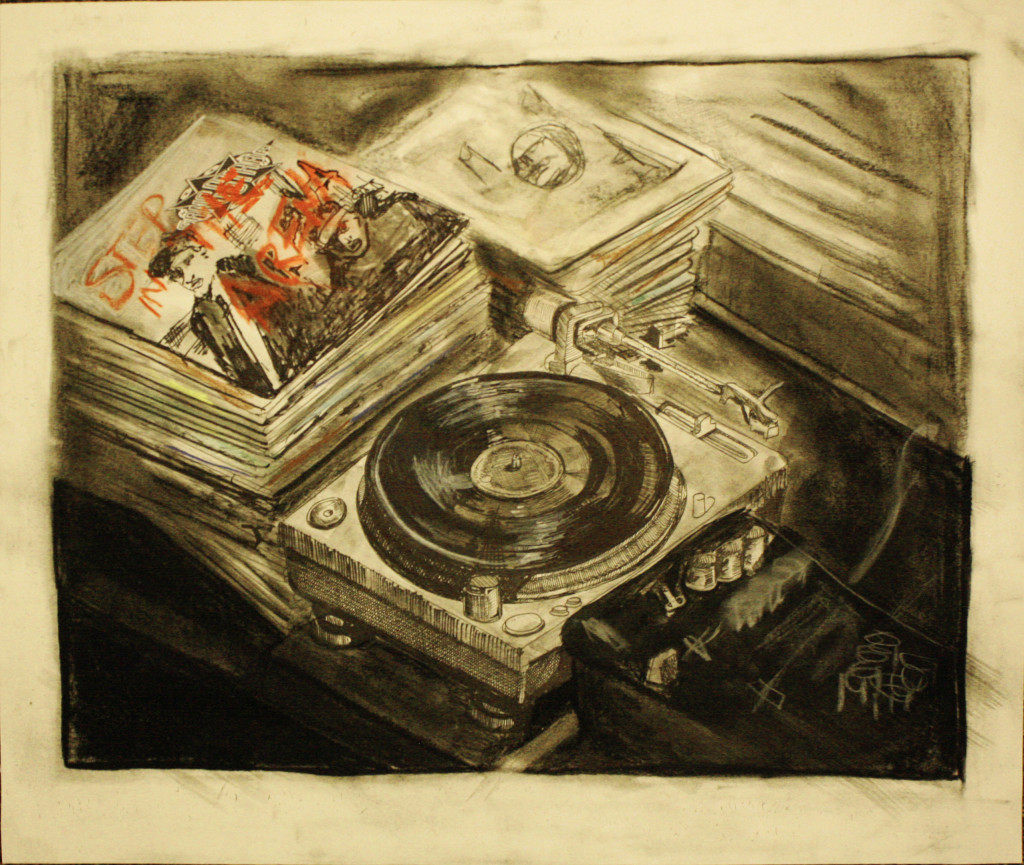 First of all, props to Ben Giska for the dope Step In The Arena drawing, click on the picture to have the high quality stuff! I only going to stop Guru when I feel to. To be straight, I never stopped playing Guru ever. But when I was digging in my hard disc I reached so deep I saw files that even myself rarely saw… Here is something from 2000, when the great Guru was guest on the CM Fam A Lam show with Mendoughza (respect to the underrated Mendoughza). The dope show from Bobitto (use to do the Stretch Armstrong show) and Lord Sear (who is now on Shady45 with Pete Rock). You have to love this:
Guru Freestyle With Mendoughza On CM Fam A Lam (2000)
Positive, never negative… I have more… I have more… R.I.P.
I almost broke my computer with this article on HipHopDX, Solar babymoms talks up. You remember that article I wrote before Guru's passing 'A Man Who Calls Himself A Superproducer'? You remember saying I kept it clean by not telling the worst shit at the end? Well, now you can read it. It still breaks my heart to hear Guru died whole alone with the hate towards the people who loved him and full of scars, rip to an abused legend…forever.